Premium Strain Specific Terpenes For Sale
As interest in cannabis continues to evolve, more people are looking for specific cannabis terpenes to create their own blends and improve the flavor and effect profiles of their extracts.
If you're interested in buying premium cannabis terpenes, you're in the right place.
We offer dozens of high-grade terpene extracts — there's something here for everybody.
Showing 31–32 of 32 products
What Do Terpenes Do?
Terpenes are abundant in the plant kingdom. They're what give pine trees, lemons, and nutmeg their characteristic aromas.
Because of their delicious scents and flavors, terpenes are often used as natural flavorings and for their health benefits in the form of supplements and topical salves.
Cannabis contains an especially diverse range of active cannabinoids. Researchers discover new applications of cannabis-derived terpenes every year.
The health benefits of terpenes is well-established — each one is different and has a different set of benefits.
Terpene-rich plants have a long history of use for supporting health and vitality.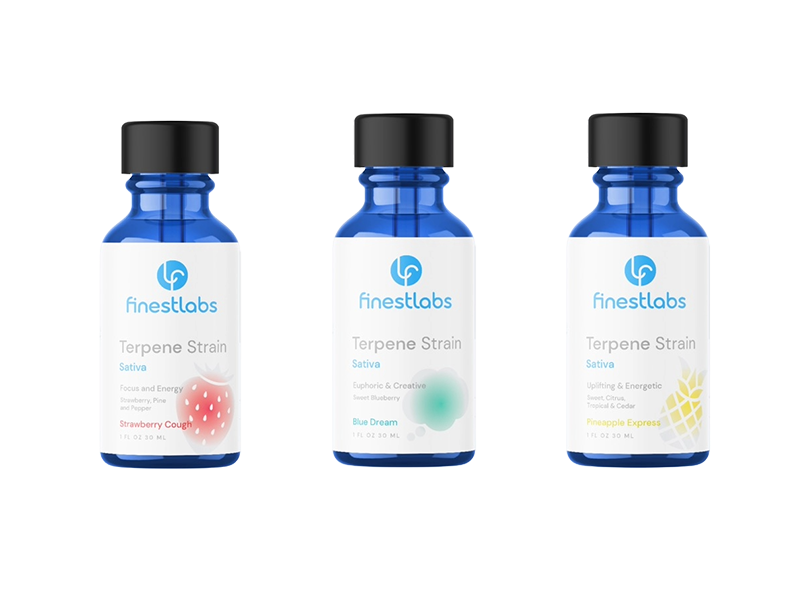 Pure, Potent, & Premium Terpenes
From citral to geraniol, there are over a hundred different terpene profiles available on our website.
All our terpenes are extracted and concentrated without the need for harsh chemical additives. We use a process that avoids over-heating the terpenes — which can damage them and make them less potent.
We provide pure terpene extracts like pinene, linalool, or bisabolol, or strain-specific blends like master kush, grandaddy purp, and much more.
Also, we're always working on improving our selection of terpene profiles, so you can expect many new scents in the future.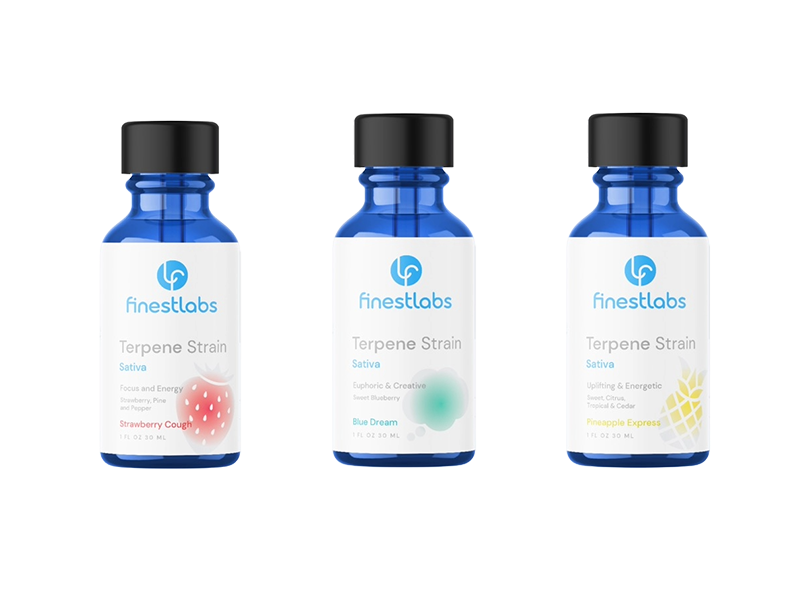 Safety Always Comes First
All of our terpenes are tested and approved by a third-party lab — we never sell anything that isn't 100% safe. These tests ensure there are no pesticides, solvents, or heavy metals left in the final extract.
Still, you should know how to properly use terpenes so as to avoid any potential negative side effects. For instance, when mixing and diluting them with oil and other liquids, make sure to stick to the recommended concentration.
The standard is to add only 5% terpenes or less — roughly two droplets for one gram of extract.
Avoid using terpenes at high temperatures.
High heat destroys the active ingredients and may be harmful to the lungs. For best results, make sure the temperature remains below 428℉ (roughly 220℃).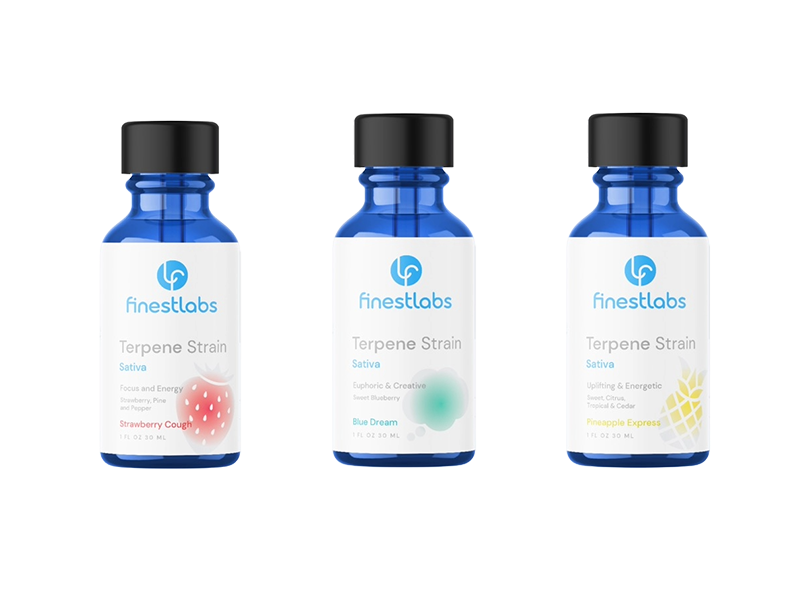 Are Terpenes Legal?
Because of their association with cannabis, you may be wondering if terpenes are legal to buy and use. The answer is yes — you have nothing to worry about. Terpenes are legal both in the US and the rest of the world — after all, they can be extracted from many plants other than cannabis.