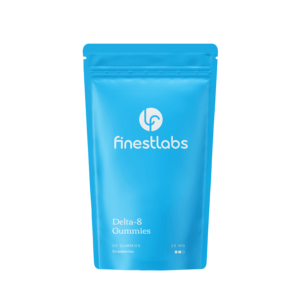 Add to Cart
What is Delta 8 THC?
Delta 8 THC (Δ8) is a cannabinoid that bares a striking resemblance with the active ingredient in marijuana — delta 9 THC.
While the two are similar, they aren't identical. The main difference is a change in the placement of a double bond in the chemical structure.
The difference is subtle, but it makes for a noticeable impact on the effect these compounds exert on the body.
Delta 8 is often referred to as "weed light". It's much milder and less likely to produce side effects like hyperstimulation. This makes it the perfect cannabinoid to use in the evenings, in conjunction with public speaking, or if you tend to avoid THC because of these stimulating qualities.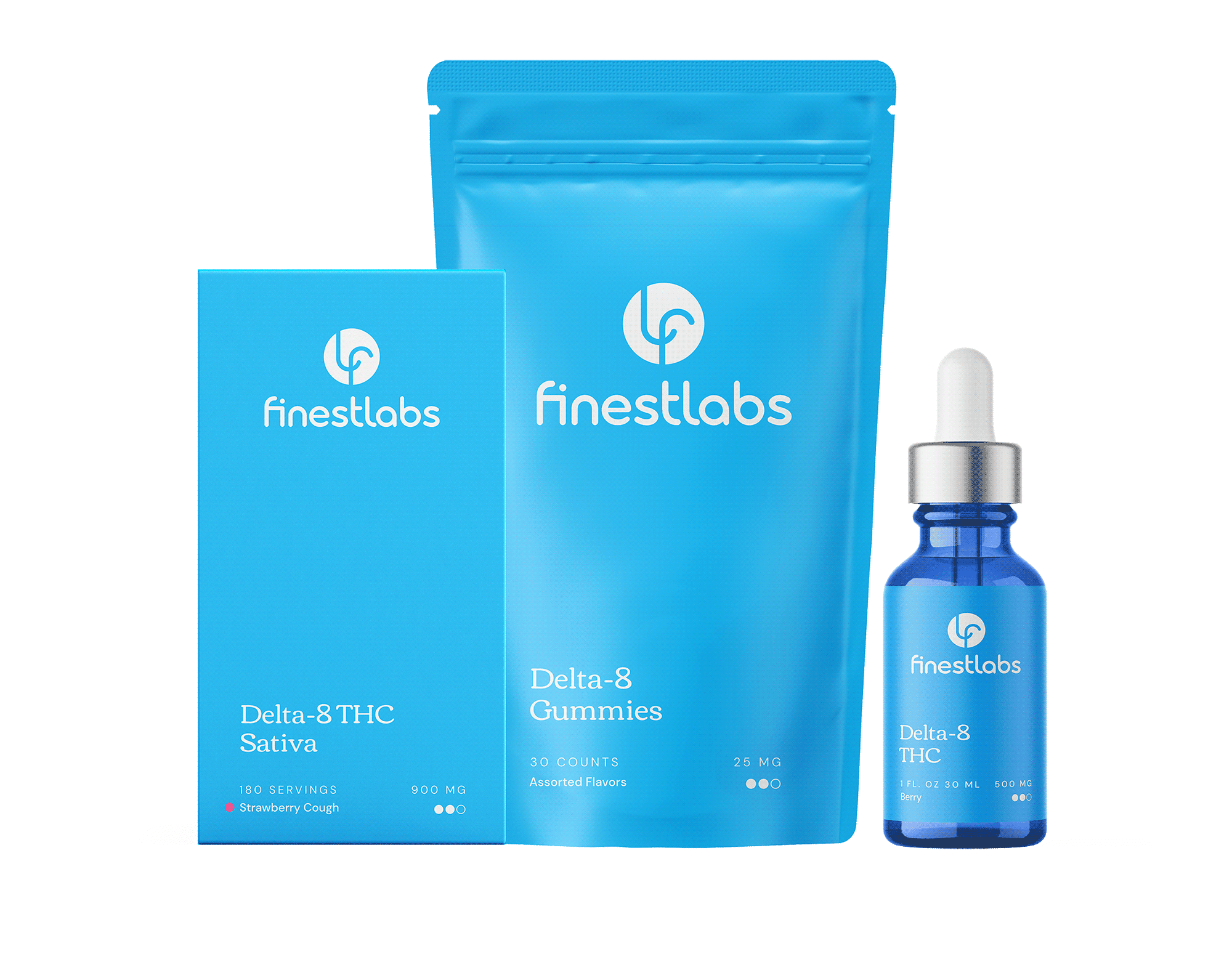 100% Hemp-Derived
Delta 8 THC is found in nature but in very low concentrations. Even marijuana plants only produce trace concentrations of delta 8 THC.
We use state-of-the-art extraction techniques to isolate our delta 8 THC from industrial hemp plants. Through a process called isomerization, we're able to create highly pure crude extracts rich in delta 8 THC. Using other advanced techniques, we then remove all the other cannabinoids, including CBD, CBC, CBG, CBN, and delta 9 THC from the extract.
Vegan-Friendly Formula
In our ongoing mission for inclusion, we've decided to skip the traditional gummy recipe and go for a plant-based version instead. We use a plant-derived pectin base instead of gelatin. They're completely gluten-free and contain no synthetic additives without sacrificing the delicious gummy texture you'd expect from a premium gummy candy.
Independent Testing
Third-party testing has become the gold-standard in the cannabis industry — and for good reason. There's a lot of underpowered delta 8 products being marketed as "premium products" these days, and even more that contain small amounts of residual solvents or leftover chemicals from the extraction process.
The only way to prove a given product is clean, pure, and as potent as the company claims is to pay an independent lab to test a sample.
We value transparency, and take the time and effort to have a sample from every batch of our gummies tested. You can find the test results on our lab analysis page.
Frequently Asked Questions
Is Delta 8 THC Legal?
Delta 8 THC is legal on a federal level, but some states have conflicting regulations.
The law states that any products derived from marijuana or that contain more than 0.3% delta 9 THC (by weight) is considered a Schedule I substance in the eyes of the federal government.
Our gummies are made from hemp and contain less than 0.3% delta 9 THC — which means they're legal on a federal level.
Read through our delta 8 THC legal guide to find out if this cannabinoid is legal where you live or not.
Can I Give Delta 8 Gummies to Kids?
No. Delta 8 THC is an active cannabinoid — which means it's unsuitable for use with children.
CBD is a better option for children because it's completely non-psychoactive, and offers many of the same relaxing benefits as delta 8 THC. You must be over the age of 21 to buy and use our delta 8 THC products.
What Makes These Gummies "Vegan-Friendly?"
We've opted to use pectin to create the chewy base for these gummies. Traditionally, gummy candies were made from an animal-based gelatin.
Pectin is a heteropolysaccharide extracted from the cell walls of plants. It's a form of starch, which is a complex sugar that forms into a thick, gelatinous consistency when mixed with sugars and acids (such as citric acid).
How Many Gummies Should I Take?
Each gummy provides a dose of 25 mg delta 8 THC. Our recommended serving size is ½ gummy for a dose of 12.5 mg.
We recommend this dose for people using these products for the first time. Once you're familiar with how delta 8 affects you, the dose may either be increased or decreased accordingly.
Most of our customers that have been using delta 8 for a long time find that 1 gummy is just right for them.
What's Your Return Policy?
We want to make sure you're as happy with our products as we are, so we offer a full-refund if you decide these gummies aren't for you within the first 30-days of purchase.
What Our Customers Are Saying