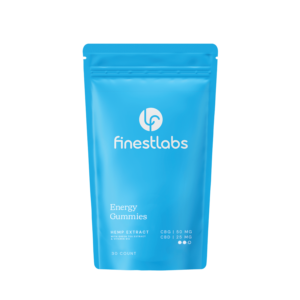 Add to Cart
The Power of Green Tea + CBG
Many people believe taking more caffeine is going to make them more productive. But it's not quite that simple. Some caffeine increases productivity, but too much caffeine can have the opposite effect. When your mind starts racing, it's nearly impossible to remain focused.
Our goal with these gummies was to provide an option for people who want to feel the kick of caffeine without the uncomfortable side effects.
The primary movers in this formula are the green tea extract (a natural source of caffeine) and cannabigerol (CBG) — an impressive cannabinoid with a host of useful effects on cognition.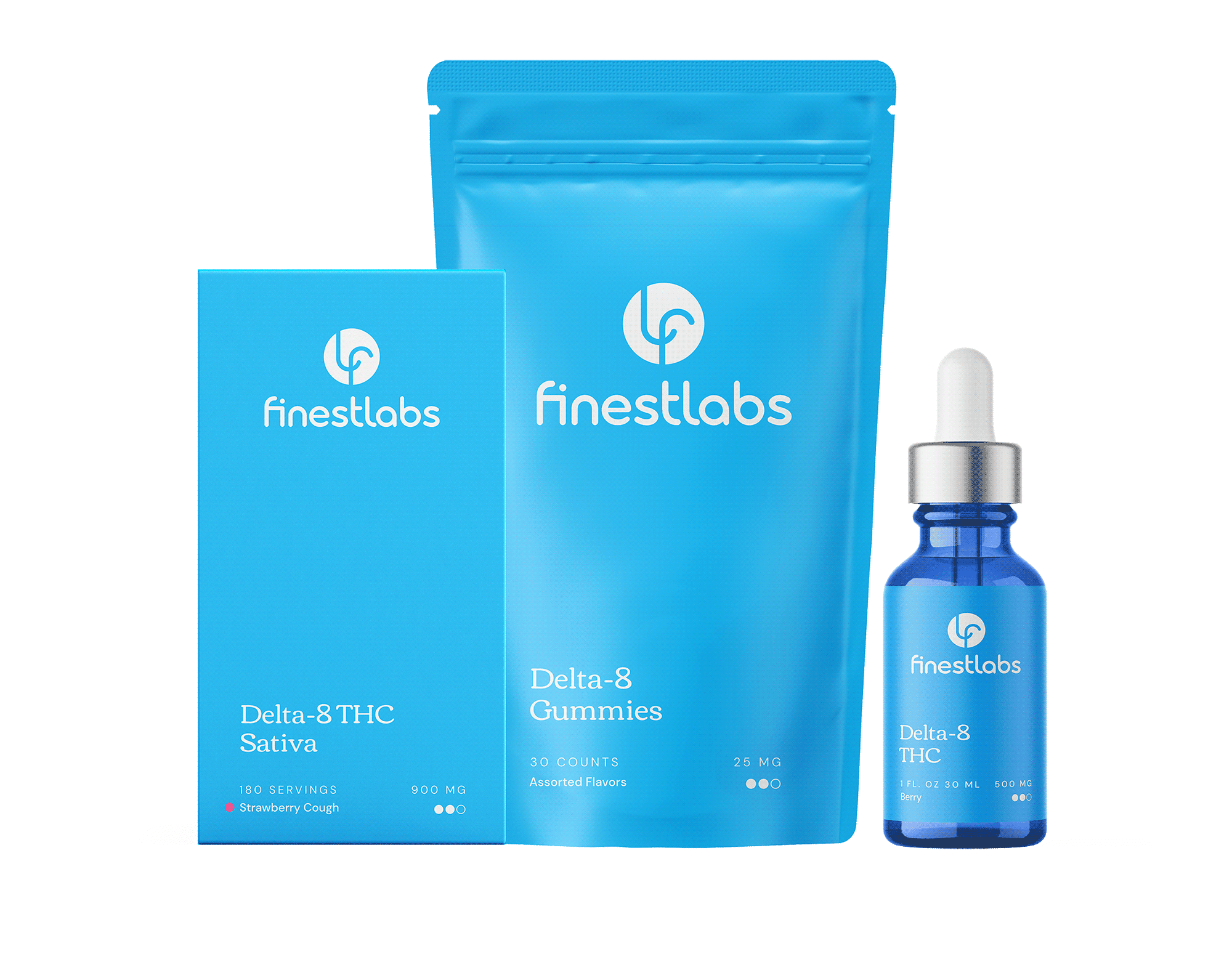 Why Choose Finest Labs?
Finest Labs aims to set the bar in terms of quality and cost-effectiveness. We've developed new, innovative methods for extracting plant extracts to reduce the cost without sacrificing product quality.
To achieve this, we invest heavily in state-of-the-art extraction equipment and employ clever evidence-based synergy in our formulations to maximize efficacy.
Vegan-Friendly Formula
We use all-natural, plant-derived pectin in all of our gummies — no animals were hurt in the making of this product.
Third-Party Tested
Every batch of these Energy Gummies is sent to an independent lab for testing before it ends up in your hands. Full panel lab tests include heavy metal contamination, potency, solvent testing, & more.
Synergistic Formulation
We've designed these gummies around several well-researched synergistic effects to ensure the strongest experience possible while mitigating side effects.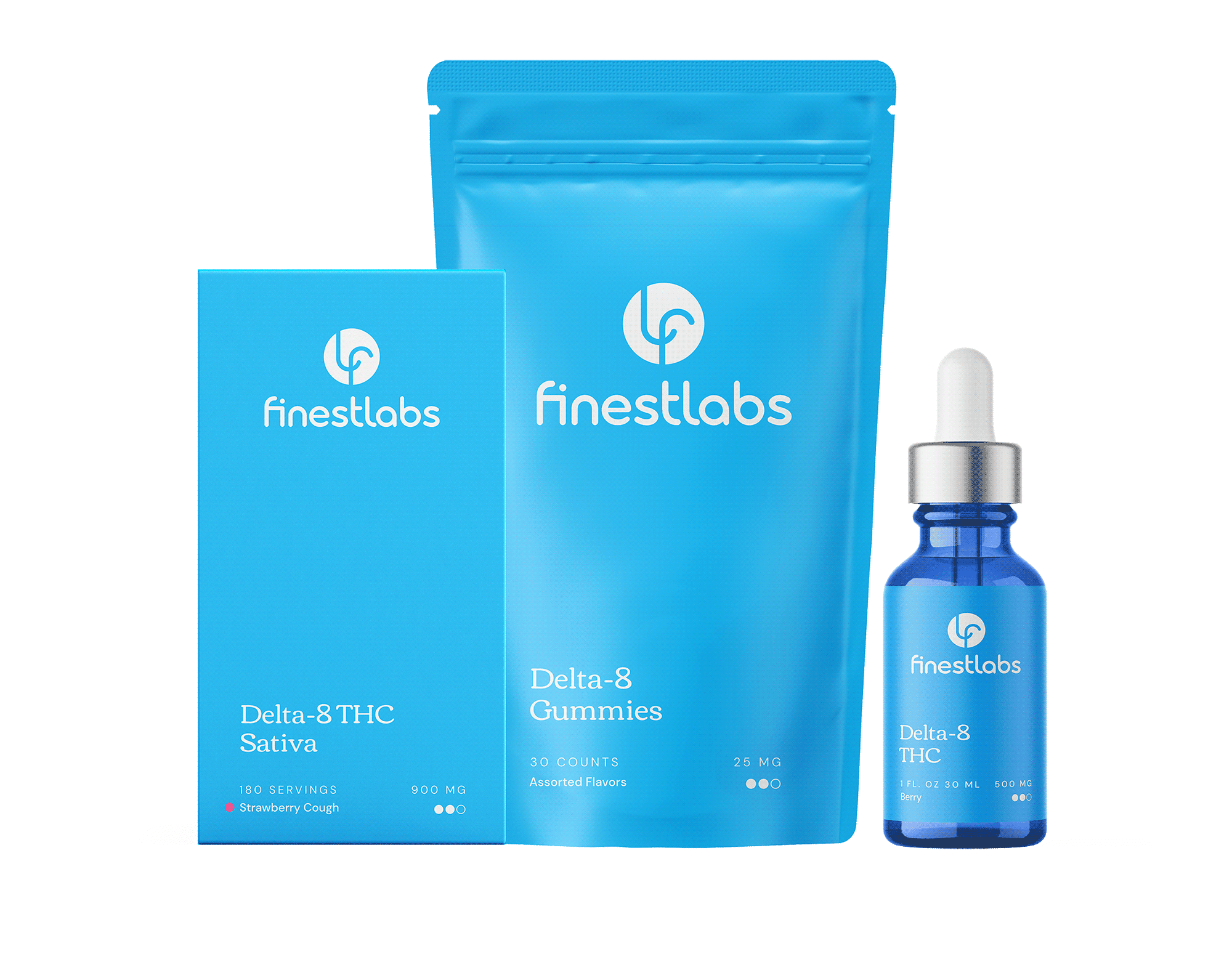 What's Inside the Finest Labs Energy Gummies?
CBG (Cannabigerol)
CBG is non-psychoactive (it won't make you high), but it does offer some neurochemical changes that many perceive as a sort of 'tunnel vision' — which helps tune in to the task at hand more easily and get more done.
At a dose of 50 mg per gummy, these are some of the strongest CBG gummies on the market.
CBD (Cannabidiol)
CBD has a reputation as a relaxing — even adaptogenic cannabinoid. It works on a system involved with regulating homeostasis (a fancy word for balance). This effect gives CBD powerful regulatory effects. It keeps the effects of stimulating components in the formula in check while offering its own improvements on cognition and focus.
Green Tea Extract
Caffeine is a great ingredient for causing a shift in neurochemistry towards a more awakened and alerted state. It helps users think and act more quickly but can have the opposite impact on productivity if these effects aren't balanced.
Our green tea extract contains about 30% caffeine, as well as a variety of other useful compounds, including catechins (ECG and EGCG), polyphenols, antioxidants, and trace minerals.
Vitamin B12
Vitamin B12 has many roles in the body. One of these roles is helping the cells convert sugar into useable energy. When other ingredients in the formula upregulate brain activity, B12 is needed to help catalyze this effect and ensure enough energy is available to meet the energy demands of the brain.
L-Theanine
L-theanine is another useful molecule found predominantly in green tea. It acts on the GABA receptors in the brain, which serve as a sort of 'brake pedal' for the mind. When things start going out of control, GABA steps in to maintain a safe cruising speed. We add this ingredient to prevent problems with overstimulation and maintain a calm, clear-headed focus.
Terpenes
All of our products, including these gummies, are flavored with our in-house premium terpene concentrates.
Terpenes add more than flavor — they provide excellent synergy with the other ingredients in this formula. Some terpenes improve absorption; others work to boost the effects of the other ingredients.
Finest Labs Energy Gummies FAQs
Do These Gummies Contain Caffeine?
Yes, we use an organic green tea extract as the source of caffeine and other phytonutrients. Each gummy contains a dose of around 30 mg of caffeine.
Are These Gummies Psychoactive?
No. These gummies do not contain THC and will not make you feel high. However, they do have stimulating effects, which could alter perception slightly. Most users describe this feeling as 'tunnel vision' — allowing users to tune-out distractions and focus on the task at hand.
How Many Gummies Should I Take?
The recommended dose of Finest Labs Energy Gummies is one per dose. Some people like to double up with a second dose about 3 hours later; others take two doses back to back for a more powerful kick of caffeine.
Will These Gummies Affect My Sleep
If you take these gummies too close to bedtime, they could negatively impact your sleep. The solution to this is to avoid taking Finest Labs Energy Gummies at least 6-hours before your scheduled bedtime. Most people take our gummies first thing in the morning or just before lunch to offset the post-lunchtime crash.
What's Finest Labs Return Policy?
Our goal is to provide products that provide value to our customers. If for any reason you feel these gummies aren't for you, return them within 30-days of placing the order for a full refund.
What Our Customers Are Saying